Live Rebetiko Music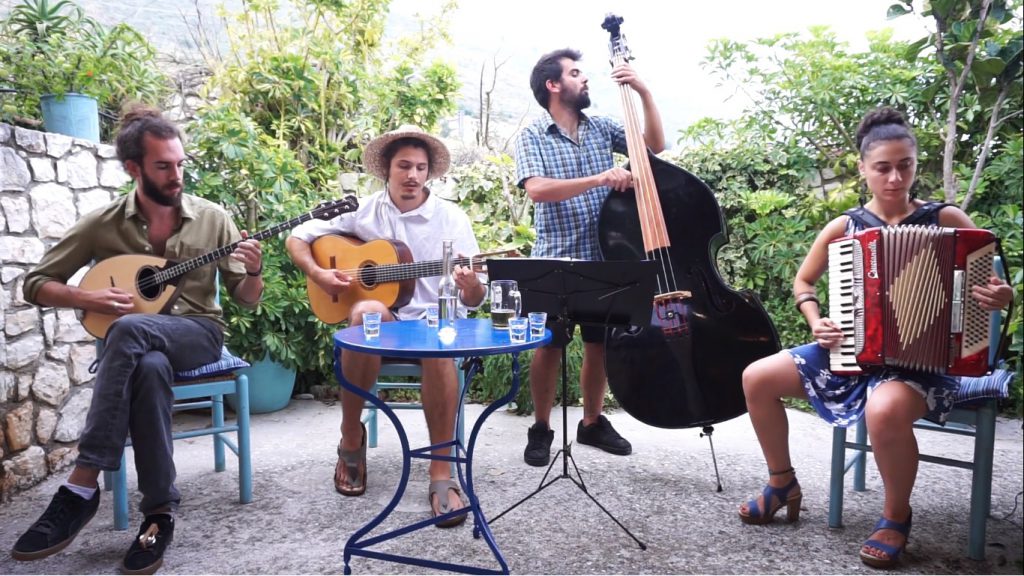 We are excited to announce that Yarem will be with us this August. They come from Thessaloniki to our restaurant Amalia, in Agia Efimia, and they will make us travel with them, with their music.
They are four musicians (bouzouki, guitar, accordion, contrabass) and they play mostly rebetiko music. Rebetiko is an old genre that originated in big greek cities at the beginning of past century. We can describe it as the urban popular song of 20's to 50's. It is a beautiful combination of western and eastern music with simple but realy deep and meaningful lyrics.
For us, the origins are very important, from our food, to our way of life, to our music. We love everything real so we love rebetiko and traditional music.
We are looking forward to see you to our place, and have fun all together!
When: Thursday 30/7 & 6/8  , Sunday 2/8 & 9/8
8 p.m. – 12 a.m.